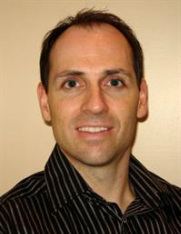 Dr. Shane Gathercole, DC, BSc
Dr. Shane Gathercole is an enthusiastic Chiropractor who is eager to help people manage their pain and improve their quality of life.  He was born and raised in Kamloops and has had a life-long involvement with Kamloops Minor Hockey as both a player and coach.  He is the proud father of Jozie and Quincy Gathercole.
Dr. Gathercole attended Simon Fraser Univeristy and then Western States Chiropractic College in Portland, Oregon.  In 2000 he graduated Chiropractic College as valedictorian and also attained a Bachelor's Degree in Human Biology.
Dr. Gathercole is highly trained in treating many types of injuries including those resulting from sports, motor vehicle accidents, work-related accidents and postural stresses.  As a complement to Chiropractic treatments home exercises and stretches are often prescribed once an examination has been done and a working diagnosis has been reached.
Dr. Gathercole is also experienced in the prescription and fitting of orthotics / insoles to help alleviate foot, ankle, knee, hip and lower back pain.  Joint-related problems can further be helped by recommending high-grade supplements and vitamins.
Dr. Gathercole is a registrant of the BC College of Chiropractors and the BC Chiropractic Association.